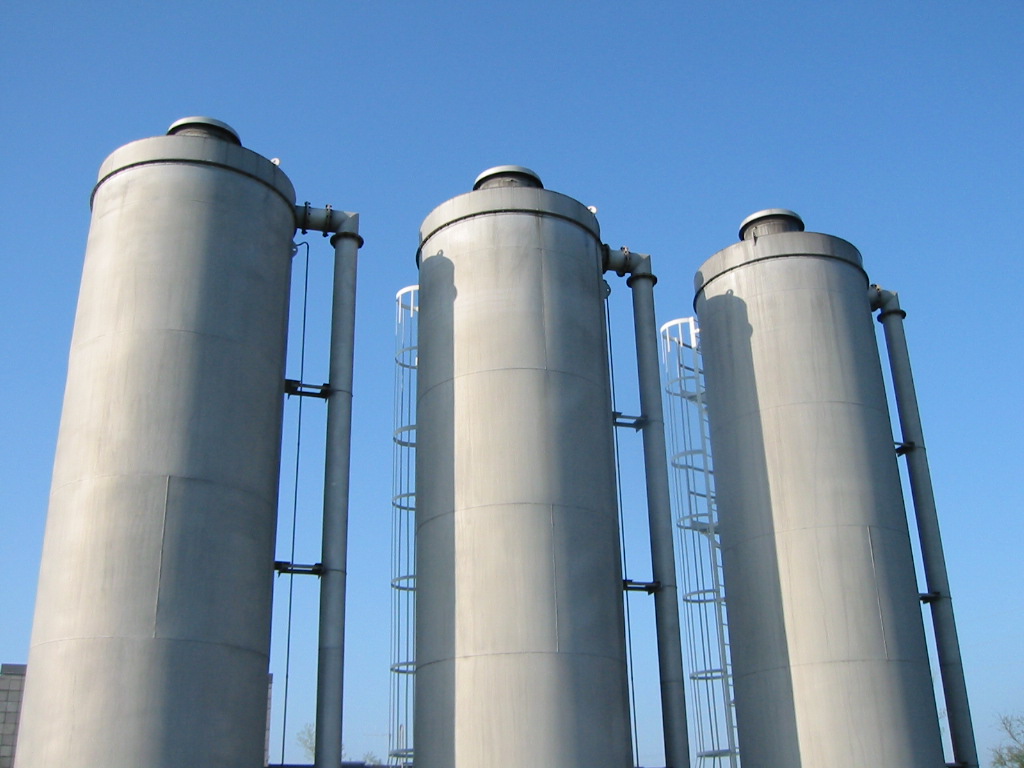 The water treatment plant for the City of Bellefontaine, Ohio serves 5,300 customers with an average water production of 2.0 MGD. The facility is equipped with three air stripping towers and four high pressure filters.
A few years back, the Bellefontaine WTP began experiencing some filter media issues, which included sand compaction and cementing of the media layers. They also had packing issues in their air stripping towers. The high iron content of the city's water was fouling the air stripper media and causing them to clump together.
Not having any prior insight of chemical cleaning, the WTP resorted to hiring a company to come on sight and remove all the filter media and air stripper packing in each unit and replace with new product in each. According to Tim Newland, Bellefontaine's WTP Supervisor, "It was incredibly expensive, as you can probably imagine."
In need of a more cost-effective treatment option, Newland found Blue Earth Products (then called Floran Technologies), and decided to give chemical cleaning a chance. To his surprise it was much cheaper and less time consuming, and the cleaning procedure had effectively restored the filters and air stripping towers to previous levels of performance. After going through this process and seeing the dramatic results, the Bellefontaine WTP entered into a three-year contract to annually clean all of its air stripping towers and pressure filters.
The chemical cleaning procedure has proven to be much easier for Newland and his team as they try to maintain daily operations and decrease the amount of downtime. They have since renewed their contract with Blue Earth Products and continue to clean their pressure filters and air stripping towers.
Overall, the Bellefontaine WTP saved an average of $25,000 per air stripping tower. Newland now believes that if any water operators have a media or packing issue, that they should get a second opinion before making the costly move to replace filter or air stripper media. "I highly recommend seeing if the team of experts from Blue Earth Products can assist you. Like myself, you might find the time spent is money saved," added Newland.
Read the full story and more details of Tim Newland's experience.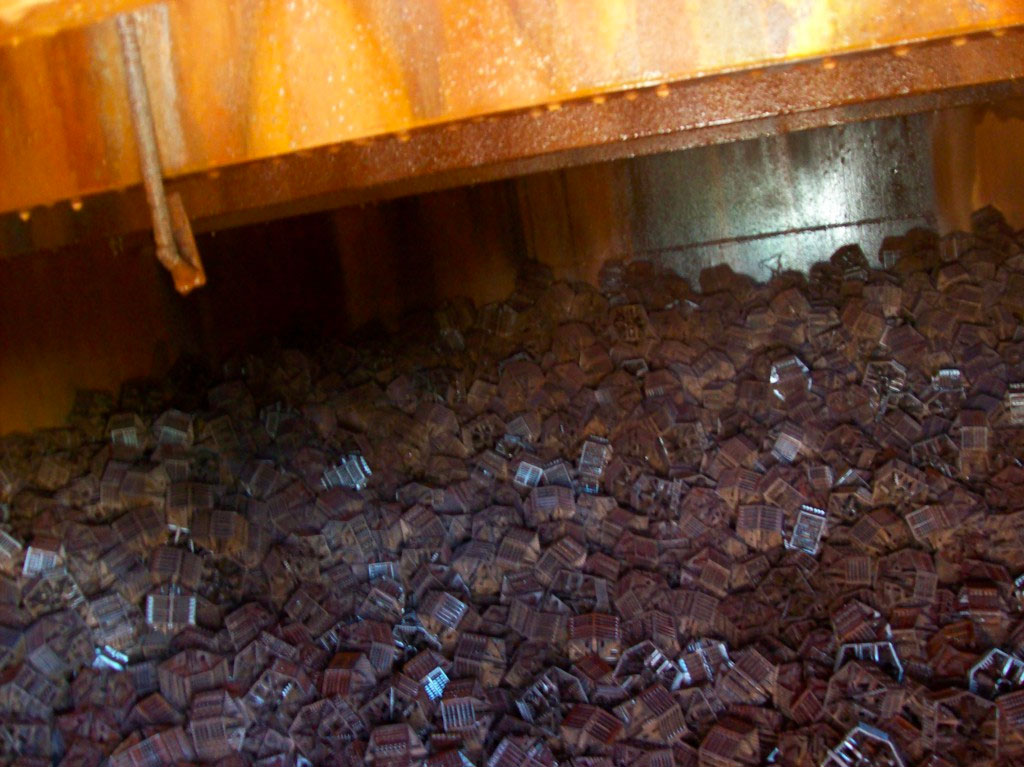 Bellefontaine's air stripper media prior to cleaning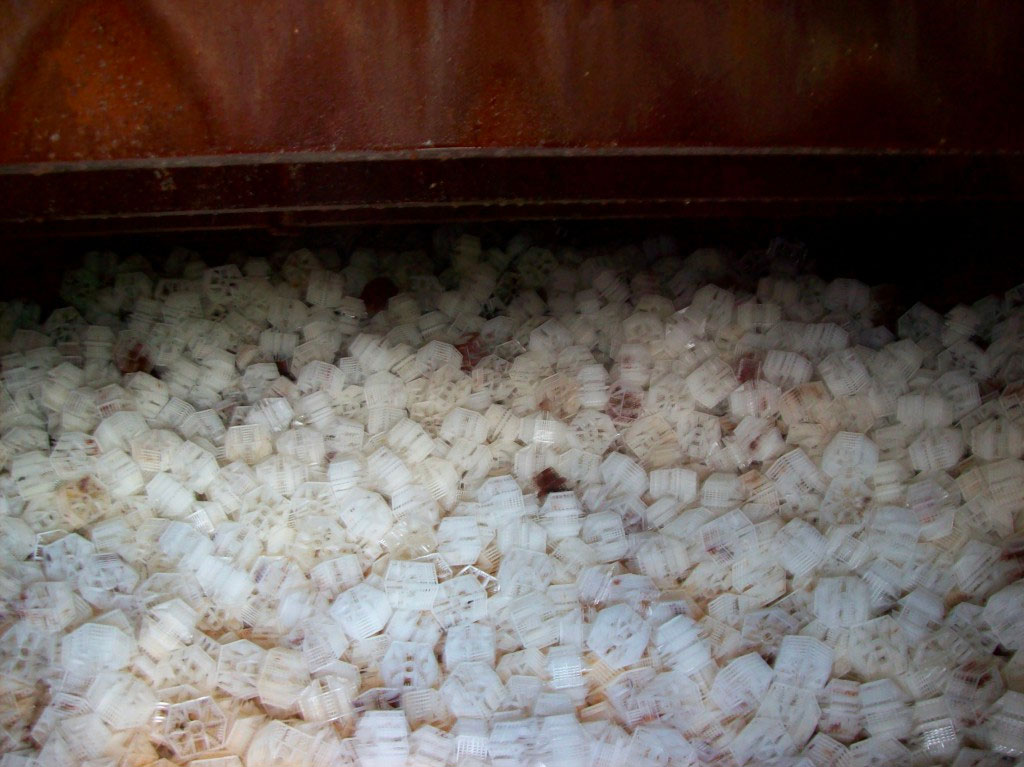 Bellefontaine's air stripper media after in-place chemical cleaning